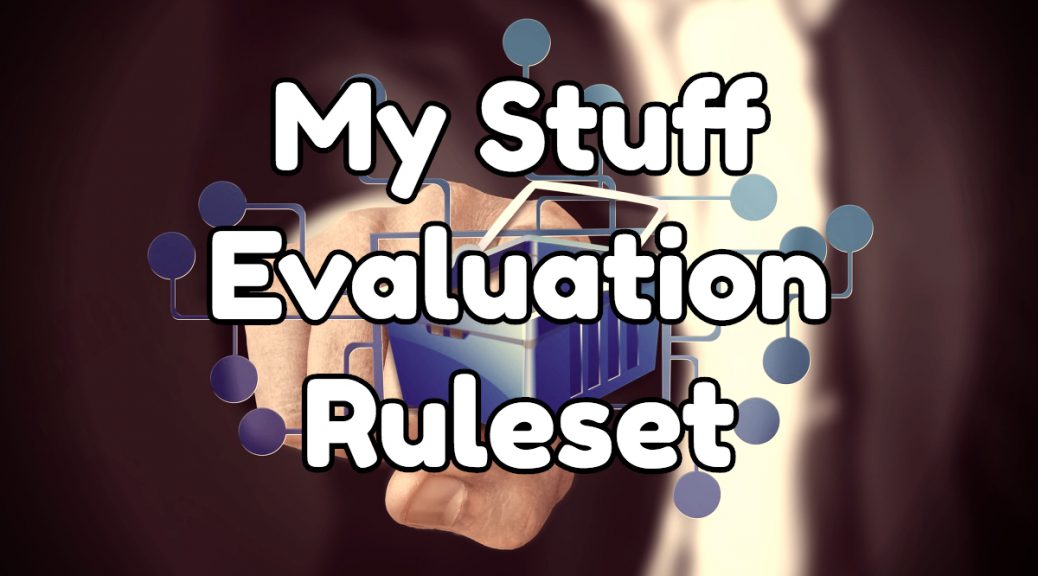 My Stuff Evaluation Ruleset
My Stuff Evaluation Ruleset
Aside from some prolonged Black Friday / Cyber Monday offers we can say that the shopping craze is over. Or at least it has a halt until the final rush of massive Christmas shopping begins. Everybody knows his preferences, for me, it is to keep away from the whole madness as much as I can. But as you know that cannot be the case all the times, there are some occasions when you have to buy or replace everyday objects of use and these times you can face a plethora of offers.
The good news is that there are real deals around there when you can the coveted value for a smaller price. Also, there are deals when you get better value for the same amount of money. Do you feel the difference? While both scenarios are legit it really depends on your needs and the type of the goods you want to buy. Note that I am talking strictly about planned purchases here, not the instant gratification style.
There are situations when you have to buy something instantly, but it is a good idea to delay a purchase if you can and wait for better offers. Almost every type of product has a sales season, summer clothes in autumn, winter clothes in the spring, phones, and cars before the release of the next generation, holiday shopping sprees, etc. But please don't let the upcoming offers guide your plans, know what you want and know the price you want to pay for it.
But how should you evaluate what type of product do you need or what range should you look around? If you want a laptop, should you buy a cheap Chromebook for a couple hundred or a high end MacBook for a couple of thousand dollars? If you want a new cellphone should you buy a new Nokia 3310 for $49 or a brand new iPhone X for $1149? As I said it really depends on individual needs, but over time I developed a ruleset which proved to be a good guideline for me. It probably will not fit your needs and will not include the stuff you are after, but if you get the logic behind it you will be able to create your own ruleset.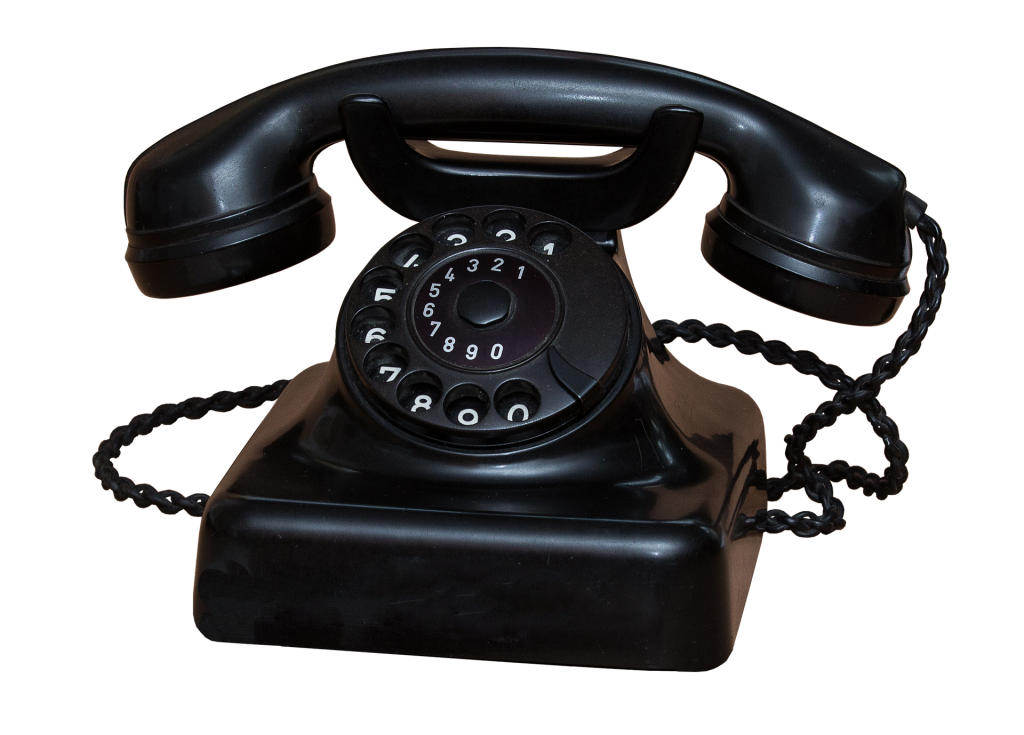 My Stuff Evaluation Ruleset
Don't buy a phone for the price of a tablet.
Don't buy a tablet for the price of a PC.
Don't buy a PC for the price of a laptop.
Don't buy a laptop for the price of a car.
Don't buy a car for the price of a house.
Now I feel the anger of gadget geeks, apple fanboys and haters who don't understand how can cars and especially homes appear on this list at all. Give me a minute to go over the rules one by one and explain my points. And even before that please note that this is strictly the personal use scenario, professional needs (working machine, business phone) are above these rules. Also, I will not answer the eternal debates about Windows/MacOS and Android/iOS. I have my own preferences, but definitely there isn't one right answer, besides "it depends".
Don't buy a phone for the price of a tablet.
This is a no brainer for me because of two reasons. First, I am clumsy with phones, so causing damage to them or losing them at all is very high possibility which makes buying an expensive phone a very idea. Secondly, I use a phone for what it is intended, making phone calls and sometimes send text messages. Every other operation which should be done on a 2″-4″ screen drives me mad and my typing speed is nowhere compared to the keyboard. I am "fortunate" enough to spend a lot of time in front of big screens where I am much more productive than a phone.
My range for buying a reasonable phone is $50-$250.
Don't buy a tablet for the price of a PC.
My motto is that there is no (online) life under 10″ and this is where tablet usage starts. As you can guess now, the target value category here for every article is the golden middle range, when you pay a little bit more for not struggling with the defects of cheapness, but also will not pay for the overhyped name of a brand. Anyway, a tablet is (should be) a much more powerful and usable tool than a phone so it is realistic to accept a higher price range. Same time a middle category desktop PC should be a more useful thing than a tablet which creates another barrier.
My range for buying a reasonable tablet is $250-$500.
Don't buy a PC for the price of a laptop.
Following the same analogy desktop PC-s and laptops, aren't created equal. Also there are a bunch of factors which define what type of performance do you really need, but the assumption here is that you need a specific performance which should be cheaper in case of a desktop PC and more expensive in case of a laptop, however this point starts to get a little bit outdated as technology evolves.
My range for buying a reasonable PC is $500-$750.
Don't buy a laptop for the price of a car.
I think this is the most sensitive spot for many debaters, because how dare I even mentioning this two things in the same range. Well, my logic here is very simple. The machine my employer provides me at work costs $3000+, so I have my daily apple… I know it is for work, but same time there are a huge amount of people who choose a similar machine just for everyday use. This year we bought a "new" (for us) car in very good condition for the slightly higher price of $4500. I know that the two things have a very different application, it is an apple to oranges comparison but still, a car is a more valuable thing in my opinion than a laptop.
My range for buying a reasonable laptop is $750-$1.000.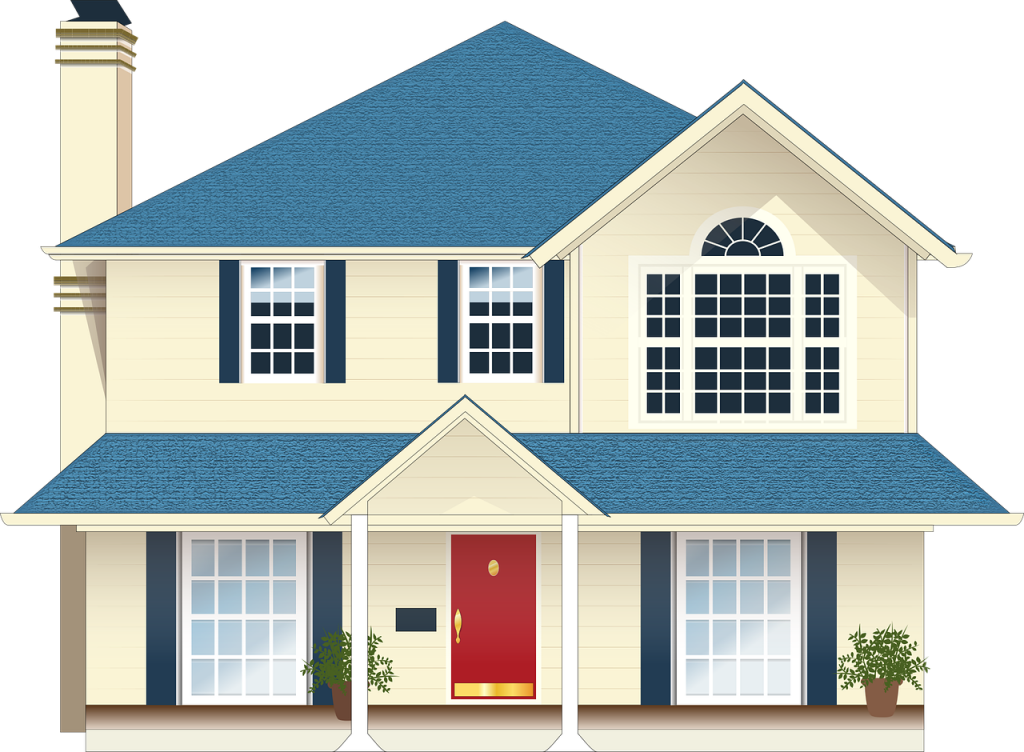 Don't buy a car for the price of a house.
OK, this is probably the most weird of all the statements, at least if we look at real estate prices with a western standard. But I have to tell, that buying a smaller family home for $35k or a fixer-upper for $25k is not an unrealistic thing, while for $60k you can buy a very good property. Around $100k at our ends you can buy a fancy lakeside villa or half of a village. This is definitely not a used car price range, but I bet that you know someone too who is riding around on the roads with a house priced beast car.
My range for buying a reasonable used car is $1.500-$8.000.
My range for buying a reasonable new car is $12.500-$25.000.
My range for buying a reasonable house is $25.000-$100.000.
So, you have it, this is my list of rules for evaluation of "stuff" prices. This list is far comprehensive and definitely not for all. It is tailored based my needs, wants and values. What about you? Do you agree with my rules? Can you relate some of them? What would you define differently? Please share with me in the comments.