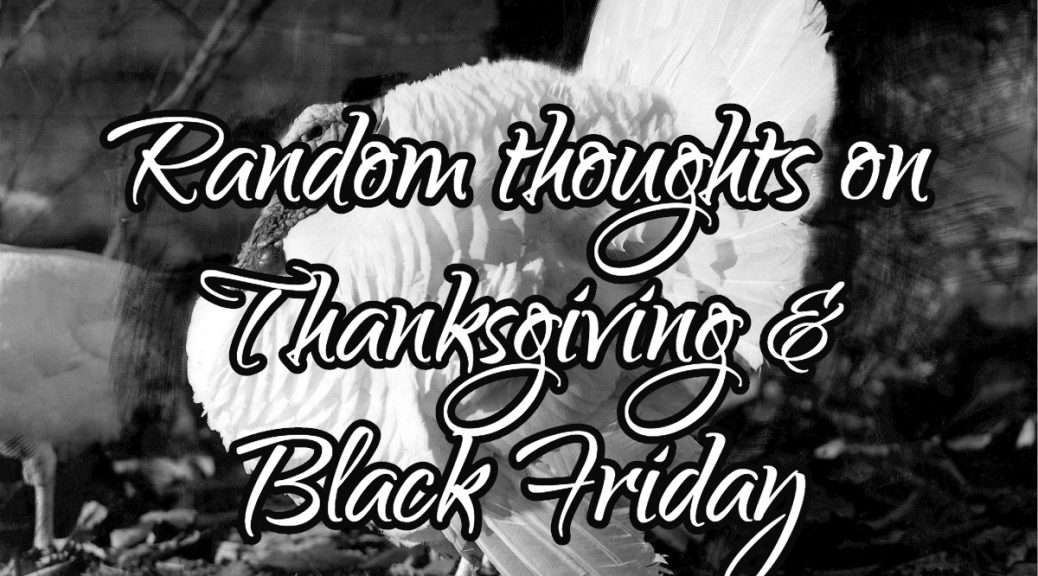 Random thoughts on Thanksgiving and Black Friday
Random thoughts on Thanksgiving and Black Friday
This week the long-awaited or long-hated (depends on your perspective) Thanksgiving and Black Friday will come. As I reported last week it's over at our ends, they held it last weekend for some reason. This is not an event which I fanatically wait all year long, just another sales date when I check if only there is something on sale which I had plans on buying for a while. I did not want to waste any more words on the topic, but meanwhile, some thoughts formulated in my mind which I wanted to share.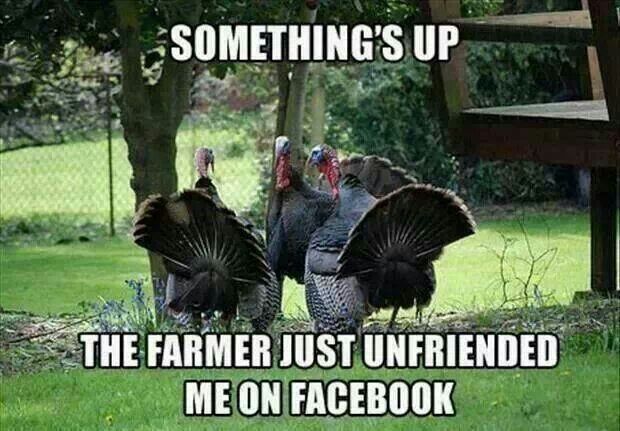 Don't ruin Thanksgiving
J$ at BudgetsAreSexy wrote an interesting article with the title Are You Financially Average?. At the end there is an interesting statistic about some people's plans.
22% of Americans plan to begin their Black Friday shopping online after Thanksgiving dinner
11% of Americans admit to shopping on their mobile phones during Thanksgiving dinner
While I consider the first fact slightly acceptable, the second one totally makes me crazy. Seriously, what the fuck is wrong with you humans? In an optimal situation there is delicious food and good company gathered together to express their gratitude. Enjoy it when you can, damn it. It is not the proper time for hunting bargains under the table.
A couple of times I had encounters with mobile tappers at the table on family gatherings and it turned out pretty quickly, that I have a serious allergy from that phenomenon. My blood pressure rises and I feel an instant urge to throw their phones out of the window. Unfortunately, I cannot do this with other people's kids and mobiles not bought by me, but I always pledge that I will do so if my children will behave like that.
Note for future me: buy only cheap phones for the kids!
Don't risk your life
It is unbelievable to me that every year humans die/get injured because of shopping. I can imagine a thousand scenarios when risking your life would be an option but grabbing a toaster for 99% less than it's normal price is not on the list (not even close). According to the news (I don't have any personal experience so I have to relate them), in some cases, they even use physical power or pepper spray against each other. Again, what the fuck is wrong with you? So please, if getting a new (insert any product here) is not a life-or-death situation please stay at home and do something more fulfilling. If the urge is serious, attack online shops instead.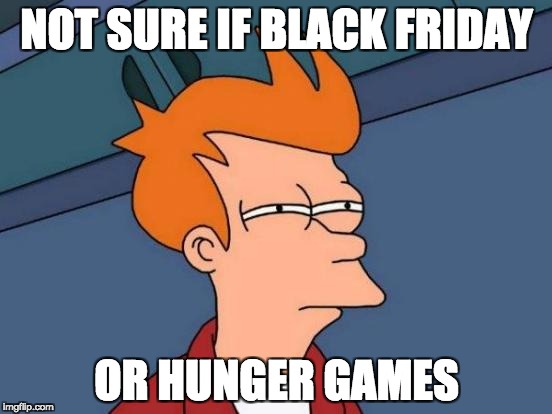 Don't buy just anything
I assume you are all rational, intentional, frugal human beings out there, thus I am preaching to the choir, but still I have to emphasize this. The fact that you can buy something for the fraction of its real price does not mean that you need it. Everybody likes (loves?) saving money and getting great deals. But that is a deal/saving only if you need that thing. Otherwise it's just wasting your time and money.
My two tips on this topic:
buy only products on sale which you would buy for the original price too
make a list of items you really need (use watchlists or whatever) and only check those
These were just my two cents. Happy celebrations for everyone. And please take care!