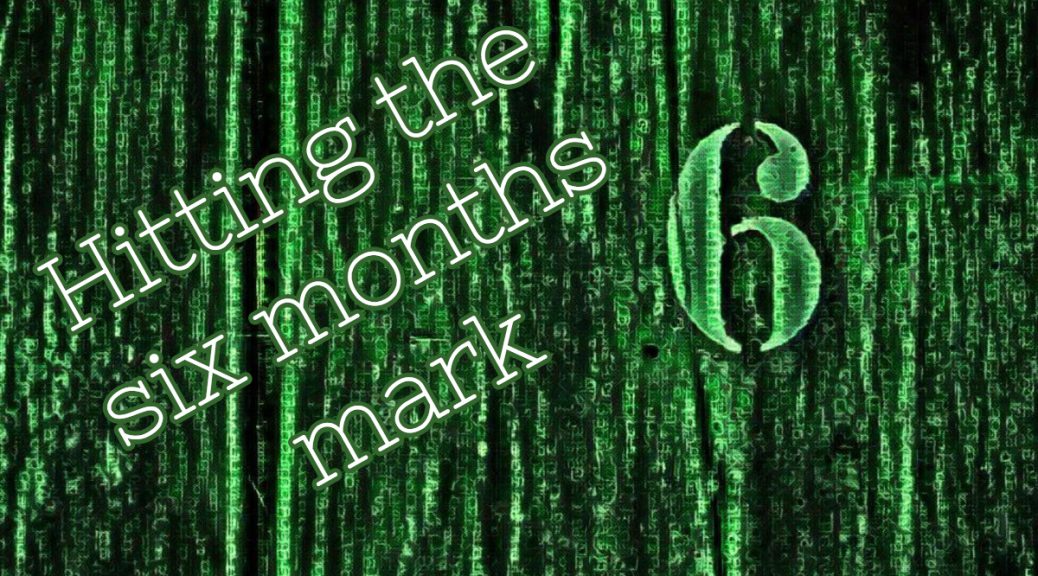 Hitting the six months mark
Hitting the six months mark
To be totally honest I wasn't sure if this day will come. But it did, so I can peacefully write it down:
I am six months into blogging.
Maybe it seems like not a big deal to you, but it is huge for me. I am a recovering procrastinator and a serial quitter. Back in last September when I published my first post with trembling hands I was a total noob. Wrote a mini CMS before, just for fun (and for some side money) but never spent more than 5 minutes in WordPress. Never used social media accounts. And last but not least I have never published anything online, especially not in English.
Now, six months later, I am confident with using WordPress, configuring plugins, messing around with domain names, hosting settings and even with the source code. As an IT guy, this shouldn't be a big surprise, actually, it would be a shame if I don't.
What is even a bigger achievement for me, is that I get along with Twitter, my first and only social media account. Maybe I dare say I like it. The rest of the social media platforms are still "terra incognita" for me and I am ok with this situation for now.
Still, the biggest win for me is that I managed to write some articles which entertained, educated or forced people to think about the topic. And most importantly in a way that they understood what I wanted to say. For a not native speaker, like me, this was a big challenge and a great exercise. (Fun fact: wrote roughly 30k words)
When I see this kind of reports from other bloggers they always publish some numbers. I did too when I was three months into this gig and struggled with doubts. So let's see the progress. Also, summarize the wins and fails.
Numbers
Wins
Keep blogging for at least a year – six months check, so good so far
Established and consolidated connections and friendships in the community
Started an interview series (Coders of Finance)
My first crypto post, Pirates of the Cryptobbean got selected and featured on RockStarFinance (a big THANKS to Amy and ESI) – This was the biggest win of this six months, one which I didn't dare dream about!
When I mentioned one of my articles(my personal favorite, Memento Mori) in a comment to J$(one of my blogger role models) over at BudgetsAreSexy he was able to recall it and quote the last sentences. It was a proud moment 🙂
Fails
The only thing I regret is that I did not create enough new content. I had some personal barriers, but still, this is not a good excuse. The struggle of finding the time to write is still there, but I have to be honest with myself, I was not able to sacrifice family time for blogging. Not sure where that leaves me, but while blogging is a helluva fun cannot beat playing with my kids, reading bedtime stories and watching them fall asleep. I would sacrifice becoming the most successful blogger at any given time for being just a moderately awesome dad.
Plans
Creating more useful content and publishing more articles is a huge goal for me, but I can promise that I will not hit the publish button just to publish something. Not a single time. That is over.
Continue searching for my voice/tribe/niche and as part of this, I want the blog to get more techie. I have plans on writing a few blogging tutorials about my experiences and going on with the Coders of Finance interview series and publish one every second week.
Start making memes again, there was a hiatus lately.
Keep it simple, keep it real 🙂
That's it for today, let's review the things above in three months.
Thank you all for the encouragement and the kind words! You are awesome!