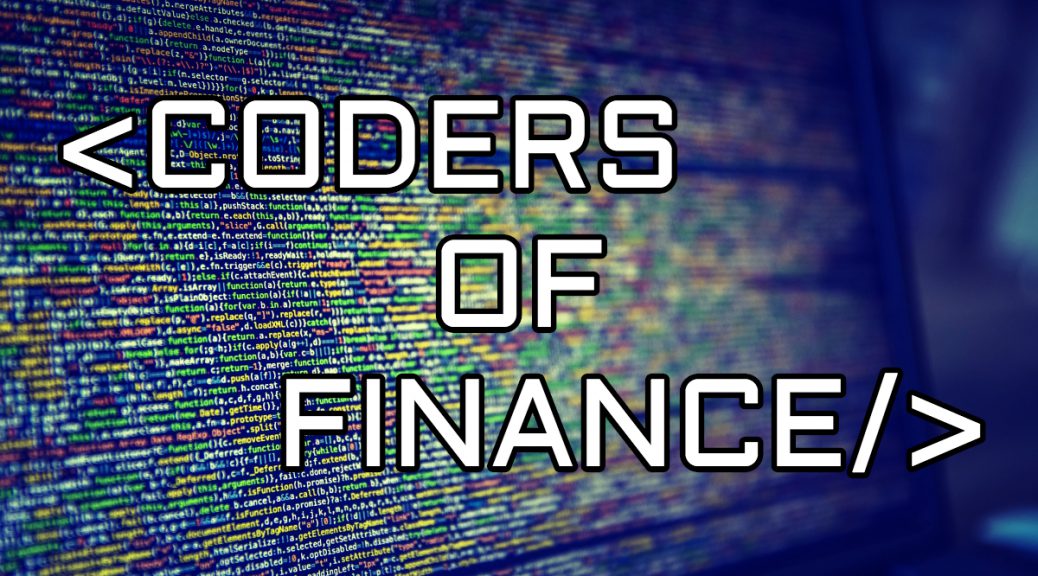 Coders of Finance – Brent Truitt
Coders of Finance – Brent Truitt
Welcome back geeky FIRE seekers. Maybe you remember that last time I promised that my next interviewee will be a woman. That was the plan but you know, life happens all the time so I had to make a little change in the schedule. But don't be afraid, because I brought to you one of my favorite bloggers who is blessed with exceptional writing skills. He published an eBook recently which I recommend very much. If you don't believe me check out this story about Ola, the thief (my favorite so far) or the one about Frugal Father Jamison. I think I don't have to say anything else.
Take it over brent.
Introduction
My name is Brent and I grew up in British Columbia, Canada (various places). I work full time from my home in Saskatoon, Canada and live with my wife Betty. I enjoy blogging, coding, and writing; spent most of my youth, and young adulthood chasing the dream of financial freedom via the music business – I failed on every level imaginable – first marriage, dreams of musical success, my jobs, and my first attempts at Internet marketing.
The Beginning
When was your first encounter with computing?
In my father's basement when I was a young child. I can't remember the computer he started on, but I know he was writing with the BASIC language. There was no Internet back then, and I remember him using a lot of books he got from the library. He loved it.
Eventually, he went on to write programs for the company he worked for, and he tried other languages as well. I was fascinated with it, and he tried to show me the rudimentary structure of a computer.
What was your first machine?
Commodore 64C – with a monitor AND floppy disk! It was heaven. Green screen and all. My Dad was into Apple by then, so there was the ongoing discussion of what machine is better, etc. He was much better than I was, and he was 100% self-taught.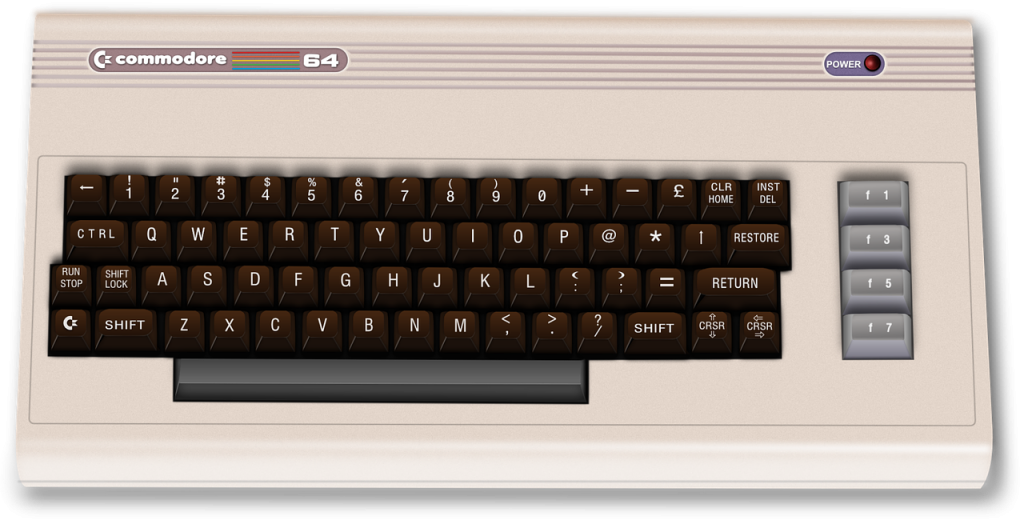 Did you started with games first or jumped straight into programming?
Gaming at first, but soon after I was playing around with DOS. Never really became fluent in any language, but I still loved how code worked, and the possibilities it promised.
What about education? Was it related to computing? Did you learn in the traditional way? What kind of degree do you have?
None really of substance. I took an electronics technician course for a year (which I almost failed due to playing in the band and getting wasted) at Camosun College in Victoria, and computers and computing language were part of the curriculum.
Career
When did you start to work? Was it in your field? How was it?
Until I was 23 I never had a full-time job, as I was pursuing a music career. I worked in restaurants washing dishes, prep-cooking, cleaning, etc.
What are your experiences about the industry?
Music was my first career. I played bars, wrote music, recorded music, and went on the road. I met a lot of interesting people and shared the stage (backing them up or playing with) with punk bands and eventually more musically accomplished bands (WARNING: name drop time). In punk rock we backed up D.O.A., The SubHumans, Husker Du – in the Trouble Boys we backed up John Lee Hooker, The Heats from Seattle (CHECK THE HEATS OUT HERE! – play in background – can you believe these guys never made it!), traded live guitar solos with Jerry Doucette one time. I met some names like Bryan Adams, Loverboy, BTO, HeadPins, on the west coast of Canada. Later in the prairies I released a couple of solo albums and played with some other big Canadian players, and we backed up Blue Rodeo on the river once (that was fucking cool!) – it was a ton of fun, but I finally had to let it all go.
NO MONEY IN IT!
When I turned 23 my parents scraped me off the streets of Vancouver and I started an apprenticeship in aviation as a mechanic. That was my first real paying career until I was 42 years old.
Aviation was amazing at first. When I started with the airlines at the age of 27 I was single and had flight benefits for $5 a flight to anywhere in the world. It was really exciting – flying anywhere you wanted – free drinks and food on the plane, and buddy passes I could give to friends (some girls too!).
But that all wore off soon and I hated working shift work. I became interested in Internet marketing, and that became my main obsession when I was 42ish. For those who are much younger, keep that in mind – you still have lots of TIME! Don't quit – keep going.
How many times have you changed jobs (and what kind of jobs were those)?
Oh God – In music is was all over the place. Got fired from bands, fired from a music store jobs, and such (marijuana and drink were "issues"). I had countless restaurant jobs, and in aviation I worked for 7 different companies and/or airlines.
How did you end up in your current job position?
I finally realized that I was meant to be self-employed. I had to be free to fail or succeed on my own terms. I quit my job at the airlines when I was in Calgary, and went full time into Internet marketing. My wife and I have been working out of home ever since – HUGE ups and downs for income, but we paid off our house a few years ago. We're in the valley again since Google changed their algo "bigly" in early 2017.
But the adventure continues! Still, love typing and being creative – it's still SO MUCH FUN.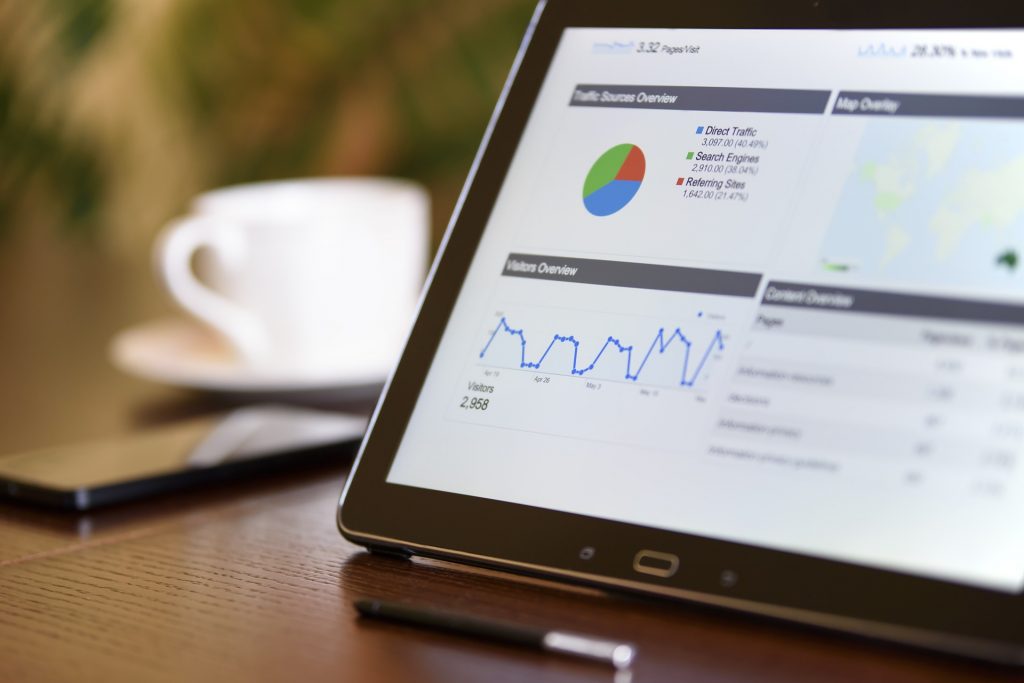 What were your biggest challenge, failure, and success?
In my adult life, my biggest challenge was substance abuse and an unrealistic vision of success in the music business. In childhood, my biggest challenge was deformed hips and legs that caused a lot of self-confidence issues (bullies suck).
Our biggest challenge in Internet marketing has been search engine ranking changes. We've had to start over 4 times now. It gets harder every time, but if you keep creating content you'll eventually succeed.
Finances
What is your current financial situation and what are your financial goals?
My wife doesn't have any debt now. Our house is worth around $550,000, our Toyota Highlander is paid off, we have $350,000 in retirement savings. Our goal is to keep our Internet income high enough to keep saving and easily pay our monthly bills.
More will be revealed!
Tell us about your journey so far?
Think I did that above – it's been a wild ride for sure. From living in rundown dumps, lurking in dirty bars, flying around the world with the airlines, and spending so many years stoned out of my mind – if I drop dead tomorrow, I won't feel jipped. I feel very fortunate. My second wife Betty and I are very happy (hardly ever fight), no more music obsessions, no drug and alcohol abuse, and our kids are financially secure as well.
How did your profession affect your finances (directly, indirectly)?
My finances were affected BADLY until I was in my early forties. I spent money on anything I wanted at the time, racked up debt, and didn't care. My goals had nothing to do with financial solvency.
Opinions
Did you regret becoming a coder? What would you change?
Never! If I could go back in time again I would dive head first into coding. The possibilities are endless, and it's artistic in nature. I'm actually not a great coder with a ground-up understanding of all elements. I only write code when I need a specific function on a website. That's why I primarily use PHP, Javascript, and HTML.
Would you recommend starters/career shifters to step on this path?
That's a tough one. I can't recommend anything to others because we all have different needs and desires. I would say this though: IF you like working on your own and you're a natural introvert, it may work for you. If you love writing and you're not afraid of the basic technologies (like blog platforms) I would go for it.
Creating content is an extremely artistic craft, so if love being creative, it might be for you.
Tips for beginners?
If you love writing and creating, stick with it. You can make it. BUT, if you want to make a lot of money you need to have some websites that are purely for profit. Make sure to pursue traffic that PAYS BIG – examples would be the Insurance, Financial, and Legal niches. You want to make as much money per CPA that you can. You want to find affiliate associations, they pay between $10-$30 whenever the visitor fills out a simple 4 field form. (examples would be CureADebt or ShareASale)
Goals
You have a few irons in the fire. You are a musician, a writer, a blogger, an internet marketer, a coder, and who knows what else 🙂 Would you share your goals for these projects with us? – My main goal is to promote my book, keep blogging, and working with the WFL Project out of Rancho Mirage. They pay me well for coding and blogging. I'm also learning about their niche. I still a have few dozen websites that make affiliate commissions and Adsense income – enough to pay our bills + some.
What are your financial goals for the short and the long term?
Short term goals make enough online to stay out of the brute workforce, and long-term to travel a lot with my family.
Preferences
We coders have our eternal debates, let us know which side do you stand?
Favorite…
Desktop OS = Windows
Mobile OS = Apple/Mac
Machine = Dell
Browser = Chrome, and Firefox
Programming language = PHP and Javascript
And the most important… spaces or tabs? = Lean towards Tabs, but as long as it's consistent.
Coding exercise
Would you write a couple of lines of code to present a simple financial principle?
$php_coding = "consistent cash";

echo ("Give me" . " " . $php_coding . "!");
Good luck all, and remember….we are not our egos or our minds. ;- )
Brent Truitt is the author of Heroes & Villains of a BANKRUPT BULLSH*TTER, coder for the non-profit WFL Project, and a personal finance blogger at DebtFiles.com