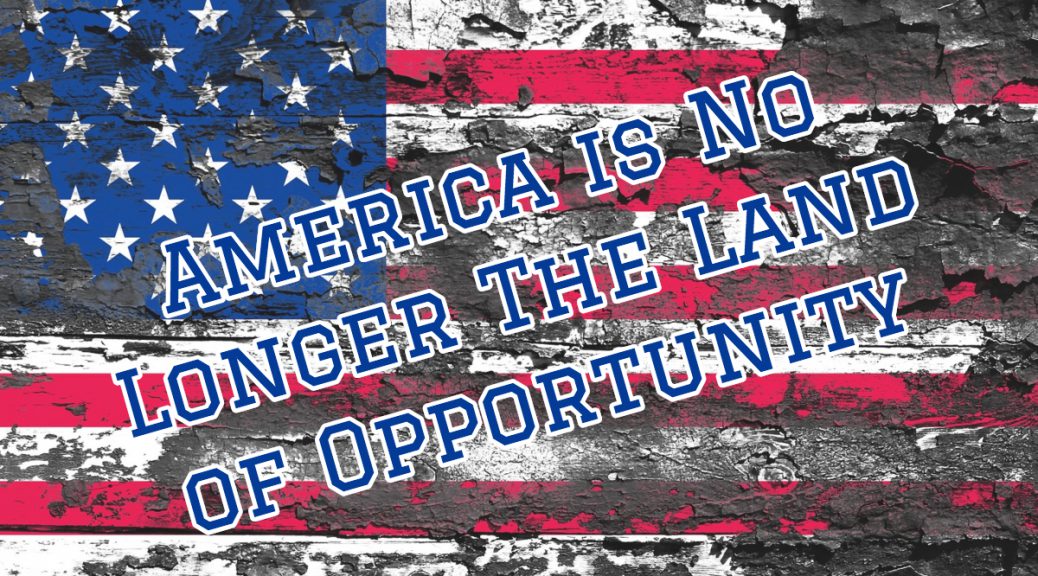 America is No Longer The Land of Opportunity
America is No Longer The Land of Opportunity
Today I am happy to share you the second guest post on this blog. To be honest I asked my friend, MSF a couple of months ago if he wants to write the first guest post for my site but back then he was busy enjoying a sneaky blogging break and pretending that he is dead after a scary post about his health. For over a month he was in the state of Schröedinger's cat for us but fortunately, it turned out that he is well and alive and got back to the blogging scene with even more energy and professionalism. In the following post, he is tackling an interesting topic. Enjoy.
---
My family is very much the embodiment of the American Dream. While we didn't move here from a poor country, my parents did come from humble beginnings.
They both grew up in poor families and faced a blue-collar future. In fact, when my dad landed an apprenticeship as an electrician, his father was thrilled. A skilled trade was like a golden ticket to a better life.
As you can imagine, it did not go well when my father dropped out of his apprenticeship. My grandfather was livid, believing that my father was throwing his entire future away. Kids from their "status" in life didn't' get opportunities like this very often. And to turn your back on it was more than my grandfather could bear.
So, at the age of 17, my father was kicked out of his home. With both my grandfather and my father now deceased, the details of this event remain nebulous. Maybe more folklore than fact, but the outcome is clear.
Early Adopter
My father died long before I first heard the term early adopter, but it fits him perfectly. He loved new technologies. I remember being one of the first families I knew to own a computer. Then one of the first families I knew to have the Internet [insert dial-up sound effect here].
It was this instinctive love of new technologies that caused my father to leave his apprenticeship as an electrician. Somehow, while growing up in a poor neighborhood in England in the late 1960's my father got it into his head that technology was the future.
He started working a sales position in a tech firm. A few years after getting married, he was headhunted by a company in the Netherlands. My mom agreed to the move as long as it was temporary. So when my brother was born a couple of years later, they moved back home to England to be closer to the family.
There is No Looking Back
Then I came along and they settled into life in their quaint little Oceanside hamlet. Another headhunter and this time an opportunity to move to America. With 2 young kids in tow, my mom was hesitant, but a 2-year agreement was reached.
It didn't take long before the American spirit won both of my parents over. It truly was the land of opportunity and they both agreed it was the best place to raise their family. So the move became permanent and the rest, as they say, is history.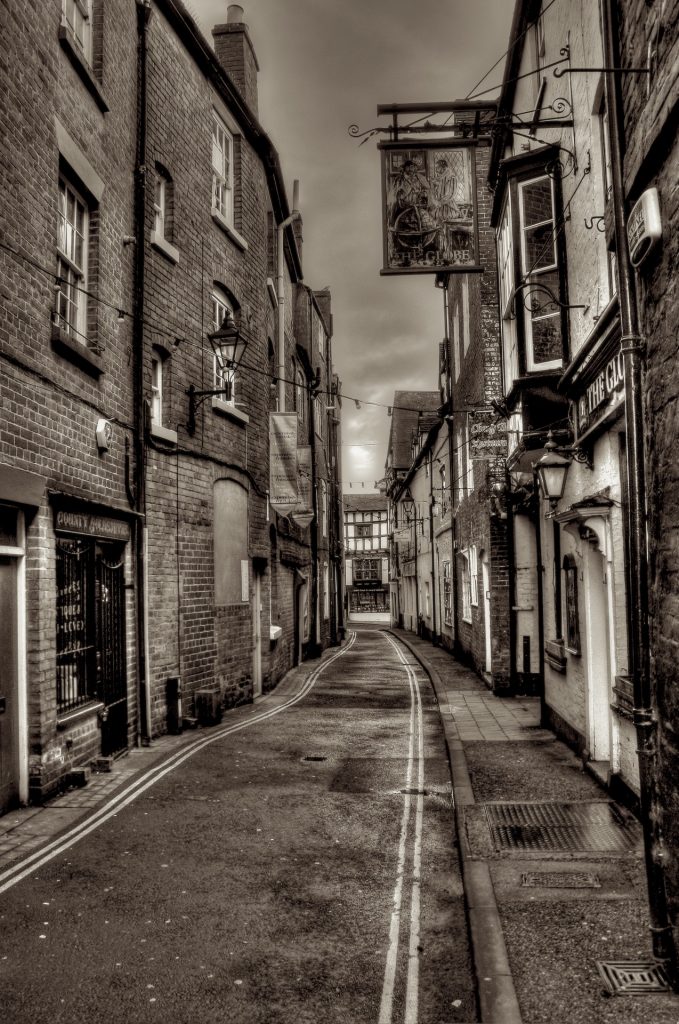 The Land of Opportunity
Don't get me wrong; when I say that America is no longer The Land of Opportunity, I'm not saying it isn't still a land of opportunity. And maybe for many, it is still the best option.
However, my friend HCF is the embodiment of my point. Through the power of this virtual landscape that we call the Internet, he has accessed and then became a part of this amazing personal finance community, all while geographically staying in the same location.
Opportunity is literally floating through the air in the form of Wi-Fi. Knowledge, connections, communities are all waiting at the ready to make your life better. And as HCF demonstrates you don't have to live in any one place to gain access to these life-changing opportunities.
Mind Altering
What my parents fell in love with when they moved to America was not the snow-covered hunk of earth they had moved to. I would argue that the specific location was a downgrade from their Oceanside hometown. No, they fell in love with the American mindset. The sky's the limit, be what you want to be.
They grew up in a country and in a class that told them their place in the world. They grew up with the belief that their station in life was with the working class, the servant class. Then they moved to America and that distinction appeared to evaporate.
And that is what the Internet provides: a world without distinction.
It doesn't care where you come from.
It doesn't care what your background is.
It gives everyone equal access.
Your life can change and the Internet, the Land of Opportunity, can change it.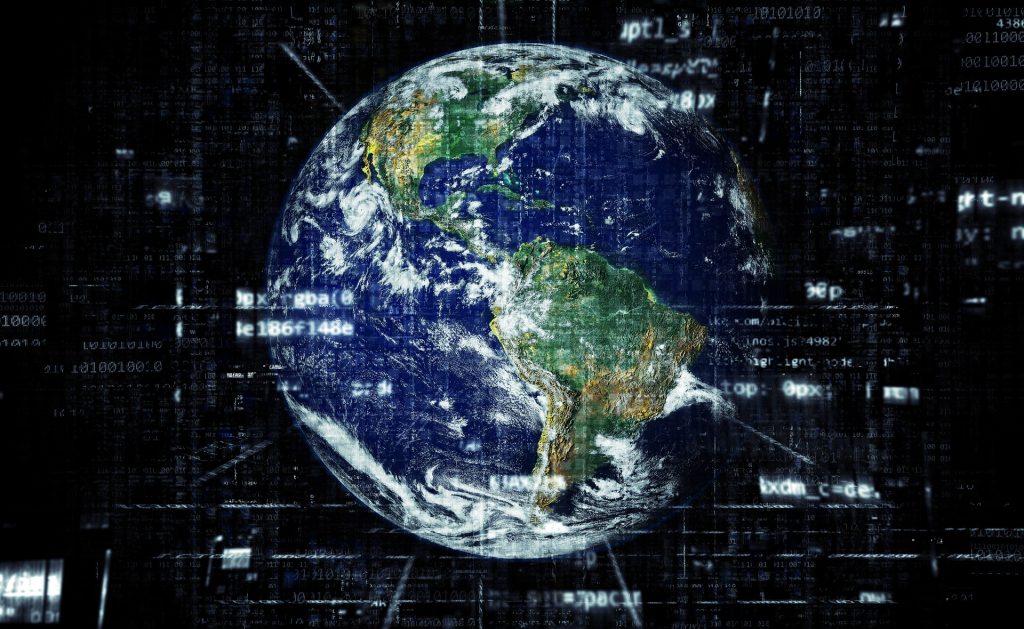 ---
So, the truth is spoken and I just simply cannot agree more. As a guy who grew up in the 80's and 90's our upbringing has engraved America into our brains as the Land of Opportunity but I cannot deny that since the Internet opened up its gates for us in the middle of the 90's we have seen so many magical things we were never dreaming about before. Huge shout out to Tim Berners-Lee whose genius turned this world into a better place. Thank you!
PS: And thank you very much MSF for the kind words, I hope I deserve them.