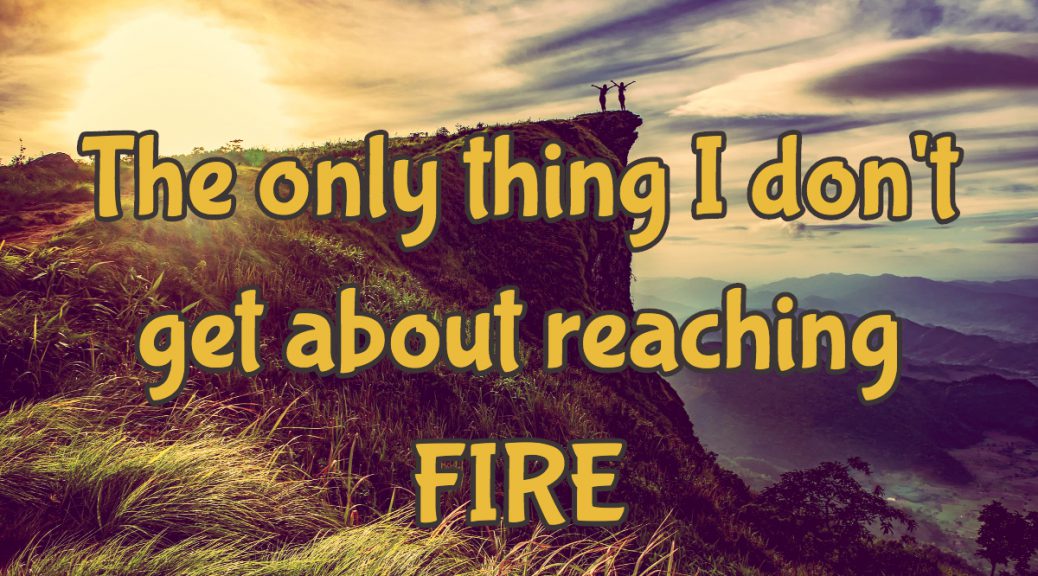 The only thing I don't get about reaching FIRE
The only thing I don't get about reaching FIRE
While scanning through a lot of personal finance blogs and implementing the relevant changes in our life it seems there is a recurring topic which is discussed all over and over again, but I cannot really understand how can this even be a concern. This topic is the fear about filling all the free time you will have when you reach FIRE. Maybe it is only me, but I see a myriad of opportunities to chase if I ever reach that point. To release my inner organizer I can classify these activities into four main groups which have the potential to fill your life one by one alone.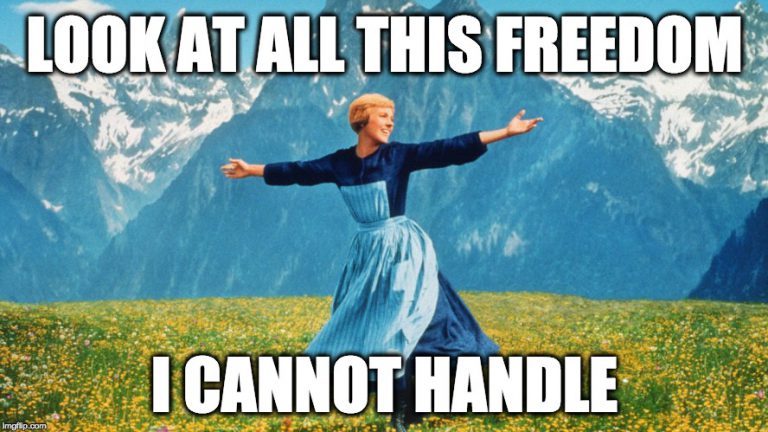 Get more social
Do you have a family?
There is a chance you spend already a huge amount of your time with people you like hanging out with, but there is always space for improvement. Humans are social so it is a field for endless opportunities. This category could fill my entire day alone.
Do you have a partner?
Spend more time with her/him. Bring your significant other on a long-awaited trip, an always postponed date or just make a coffee, relax and have a deeper conversation as usual.
If you are single maybe there is the time to start getting acquainted.
Do you have kids (or do your kids have kids)?
They are the ultimate solution filling all your time you don't know what to do with. Just ask them what to do and move with the flow. Children are thousand times more creative than adults, you just need to adapt their vision of the world (that would not hurt anyway).
Do you have friends?
Ask them what is the thing they really wanted to do together just never had the time and go for it. It does not have to be a big thing, maybe just sit down with a six-pack of beer on the shore, hang your foot into the water and tackle questions you never asked before.
Start hobbies & develop skills
If you have any hobbies right now you can get more advanced in them or just pick another one and learn new skills (frugal ones are the best).
Fishing is a great hobby which I used to do a lot as a kid but did not hold the rod for years because life always gets in the way. There is a week-long fishing trip on my bucket list already.
I am experimenting with gardening in my backyard since we moved to our house. The results and the feelings are a mixture of success and regret, but when I will have the time to educate myself into a badass organic gardener superhero that could provide some true benefits both for myself and my environment.
Can you think of anything you always postponed, saying "someday I will do it"? That someday is now. If you are anything like me you would probably spend some days finishing off Diablo III in campaign mode with the Demon Hunter (because of nostalgic reasons), transform your basement into a microbrewery, then learn to play the guitar and form a punk band.
Travel the world
You always wanted to visit a tropical island, see penguins in Antarctica or just throw some stuff into your car and kick off to a country-wide road trip? There is the time to do so. You can escape for a day, a long weekend or move to another place permanently. There is no boss, meeting schedule or mandatory tasks to finish keeping you away from doing this anymore.
I was not a big traveler so far, just been to a handful of places, but this is an area where I would definitely chase improvements in the future.
Work on projects you are passionate about
You know that feeling. When you see people living their dreams, achieving unbelievable results and having fun all the way. Maybe they even make a living or a fortune doing it, however, it was not a goal. Meanwhile, they make huge changes in the life of others or shape the way of our thinking. Don't you envy them? I do.
Becoming a programmer was intentional for me and while I am not enjoying my current job too much a coder always remains a coder. I never knew any programmer without a pet project. Having a handful of ideas myself it seems there will always be something to work on just for fun or for creating value. There are a couple of them on my bucket list.
What if I am not after a change?
If you really like your life as is then the absolute worst case scenario is not changing anything. Actually, you even cannot prevent your current situation to improve because reaching FIRE will provide you with the freedom to do everything exactly the same way while knowing that you can change everything upside down in a blink of an eye if you want. What is power over your life if that isn't?
"I'm bored' is a useless thing to say. I mean, you live in a great, big, vast world that you've seen none percent of. Even the inside of your own mind is endless; it goes on forever, inwardly, do you understand? The fact that you're alive is amazing, so you don't get to say 'I'm bored."

/Luis CK
How about you? Do you have these concerns or you know exactly how would you spend the rest of your life on FIRE? Please share in the comments below.