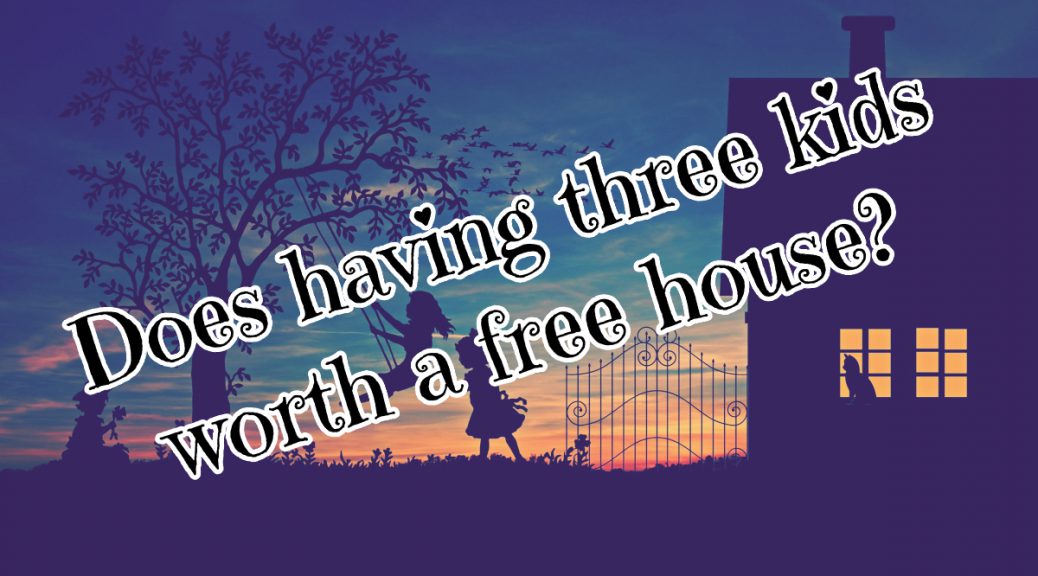 Does having three kids worth a free house?
Does having three kids worth a free house?
Yes, dear reader, you have read it right. That's my question. As many of you know, despite I live in Serbia I am a Hungarian guy and count Hungary as my homeland too. Thus, every sometimes, when I cheat on my low information diet I follow the news over there. Last week the Hungarian prime minister revealed a radical family support package as part of their action plan to prevent the demographic decrease.
I am not really involved in politics and have limited knowledge of economics so won't go into any detailed analysis or debate about the political or economic background or rationality of this package. Instead, I thought it would be fun to play the "what if" game and run a thought experiment using the numbers which were the just presented. As the system is pretty complicated and has many restrictions for many situations I will only walk through an ideal use case.
Declaration
Let's start with the following assumptions to sketch up the most ideal situation to take advantage of these benefits.
We have a newlywed couple and this is their first marriage.
The wife is in the middle of her twenties and has spent a little more than three years in the workforce.
They have no kids yet but the wife is already pregnant.
They have plans on having a family with three kids in the next ten years.
Both of them are employed and to make it simply they have no debt.
Even better if the wife has student loans, as in case of having three kids the loan could be forgiven.
They are renting currently but their biggest dream is to move into their own family home.
This is our basic setup, a very typical one I think.
Initialization
According to the newly presented information every young mother who agrees (don't have to be pregnant or have kids already) to give birth in the following five years would be granted an interest-free general purpose personal loan of 10 million Hungarian forints (about $35.436).
Moreover, because of the Home Purchase Subsidy Scheme for Families, known by its Hungarian acronym "CSOK" they are eligible for another 10 million HUF (about $35.436) as a non-refundable grant in case they sign that they will have three kids in ten years (both giving birth an adopting is an option).
Because of the "CSOK" they are eligible for a government-supported mortgage of 15 million HUF (about $53.170) with a fixed 3% interest rate. The common mortgages on the market have an interest rate of about 5%. We pick a 20-year contract with a fixed interest rate throughout the whole period.
Our couple signs up for all these benefits and after searching diligently they find their dream home, a newly built turnkey house with all the necessary appliances included at the ticket price of 35 million HUF ( about $124.000). Maybe this sounds too low, but if you are not looking for a home in the capital area it is pretty realistic.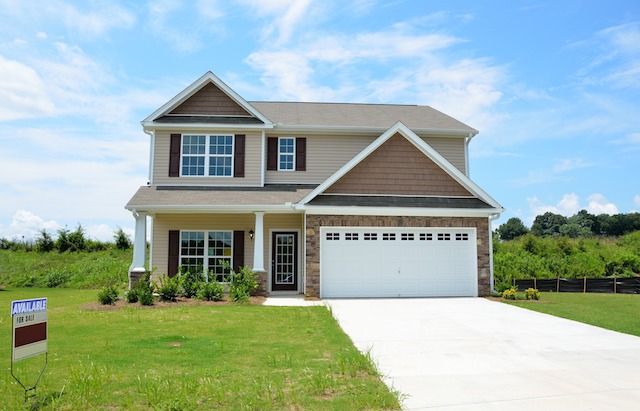 The first
They decide to use all the "free" money on the purchase and they happily move in. By the time the paybacks start to kick in it is about the time their first child is born. Thus the payback of the personal loan gets suspended for three years.
They only have to start paying back the 15 million mortgage which means a monthly payment of about $300. This beats the available rents in the area so they are already very happy. I am sure this would make even getting used to sleep-deprivation easier 🙂
Personal loan amount: 10 million (payback suspended for 3 years)
Mortgage amount: 15 million ($300 monthly payment)
The second
Fast forward two years, they paid back 25 monthly payments reducing the mortgage amount with about 2 million ($7500). They discover that the wife is expecting a baby again. Nine months later she gives birth to their second child.
Both their family and financial life gets enlightened. The personal loan payback gets suspended for another three years, moreover, the loan amount gets reduced by 30%.
Through another grant at the time of the birth of their second child 1 million HUF gets deducted from the mortgage amount.
Personal loan amount: 7 million (payback suspended for 3 years)
Mortgage amount: 12 million ($300 monthly payment)
The third
The kids are growing fast. Our couple is about to celebrate the fifth and second birthdays of their kids when they learn that they are expecting a baby again. Nine months later happiness is all over the place when their third cute and perfectly healthy baby sees the light of the sun.
The government is exceptionally happy too as the demographic numbers are getting better and better so they pour the last round of grants on them. The personal loan gets erased in its wholeness.
The 10 million grant is secured and they are getting another deduction on their mortgage amount. This time the amount is 4 million. Through the last two years they paid back 2 million again so this amount gets deducted from the remaining 10 million.
Personal loan amount: 0 (entirely forgiven)
Mortgage amount: 6 million ($300 monthly payment)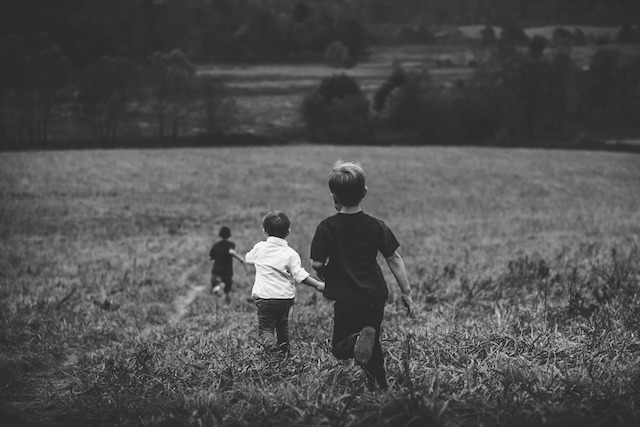 Killing it
At this point, we can assume that if they were saving and investing in the past ten years they could kill the remaining mortgage in a blink of an eye. Same time the interest rate is pretty low so looking on just the numbers, it is probably a better idea to keep saving and investing and just paying off the mortgage in the next ten years using the proceeds.
Also worth mentioning that after living in the house for ten years they are allowed to sell it (capital gain tax-free), pay off the rest of the mortgage and cash out if they decide so. Taking a hypothetical 3% appreciation into account they could probably sell the home for about 47 million. Let's deduct 6 million for killing the mortgage and another 1 million for the expenses. They will end up at 40 million HUFs, almost $142k in the bank versus the $36k they paid back.
Let's ride
I have to add that a family of five has its needs. For example, one could be a car which is big enough to carry around all of them with their stuff. Luckily, the government got your back again.
For a family with three kids, they throw at you another non-refundable grant of 2.5 million HUFs in case you buy a brand new car which has at least seven seats. Let's pick the cheapest solution and go with the not very appealing Dacia Lodgy. But hey, a car is a car, am I right? It gets you from point A to point B. Who cares how does it look like?
The list price for that monster is around 3.5 million HUFs. That means they only have to save up 1 million ($3.550) to have a brand new car. Sounds good, right?
Closing words
Of course, this is a best-case scenario. Most of the times life happen on the way. Still, it is a good example of how can one family kickstart their life by obtaining a $124k home for less than one-third of the ticket price and max out the benefits the government offers them legally.
You could say that "Yeah, sounds good, but those kids cost money too". Well, that is true but you probably would not make such a choice based only on the benefits. Or at least I would not. So, I assume our lovely couple could afford to raise them anyway. One of the biggest expenses, education could be free in Hungary after all. Also, there are other grants a family could get but those are out of the scope of this already long post.
Hope you enjoyed this little thought experiment. Does your government offer something similar? Are they crazy? Would you take advantage of such benefits? Would it trick you into having more kids than you should have? What are your thoughts?