Saving money on vacation with family and friends
Saving money on vacation with family and friends
Can you believe that it is already August? Time seems running fast these days and while the weather is crazy this year, it is summer at its fullest. You know that from people periodically disappearing for a couple of weeks and they return happier and tanner than before. Also, there are posts all over the internet popping up everywhere about perfect backpacking methods, must have camping appliances, and vacation saving tips.
As I was thinking about what wisdom can I share about the topic it hit me that I have not seen many(any?) post about using the network of your friends and family to save money on such occasions. Thus, I thought it could be useful to put together a list of the ideas I have seen from the folks around me. Some of them are dead simple and obvious but I will still list them as maybe there is someone out there who will have a eureka moment from it. This will be just a non-comprehensive list with random ideas so pick what fits the situation.
They say that people spend most of their income on accommodation, transport, and food in general. The situation for vacations is not any different so let's try to use this categorization.
Transport
Tickets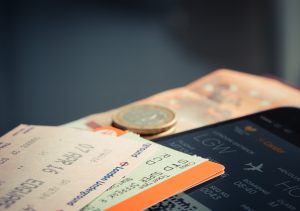 Do you also have that travel fanatic family member or friend who is checking ticket (may it be airfare, bus, boat, etc.) prices, sales, and bargains? Also, collects all kinds of loyalty points and is subscribed to most newsletters about flying? If you do, be sure that you reach out to her/him for help in getting your tickets at the best time for the best price.
If you are out of luck on this point and does not have anyone at hand you can still reach out to your digital friends or you can go and do your own research on websites, forums, and other online communities about the topic. They say travel hacking is a "must use" financial tactics.
Vehicles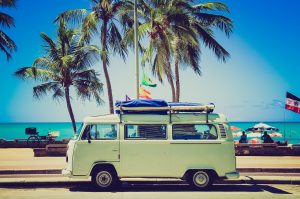 We are a single-car-family and I like it that way. However, on prolonged trips, our practical everyday car could become a bottleneck. While you have some options to stretch your limits I decided not to bother so far and just pick a bus or plane transport. But not everyone is like me and some people like the advantages of having a bigger car, a van or a trailer for long distance trips. Who am I to judge? Especially when you can borrow them when they are out of use. Depending on the level of your relationship you can have it for free or very low cost. In my opinion, the best way to go is to offer to take part in paying the annual cost of the vehicle or a reasonable rental price. Probably you will still end ahead of a regular rental.
Apart from the road, there is water traffic also. Back in my childhood, we tripped a lot on the water by boat. My hometown lies on a riverside and we were maxing out the fun what it could provide. I remember we always had access to a boat, however, it was only a period of time when that boat was ours. At first, we used one borrowed from my uncles' family. Then my dad bought one which we used for several years. Of course, he did not shy away from passing the keys around in the family if someone wanted to have some summer fun. Such things are staying vacant most of the time after all so sharing it is not just cost saving but prevent the existence a lot of 99% percent not used boats on the water.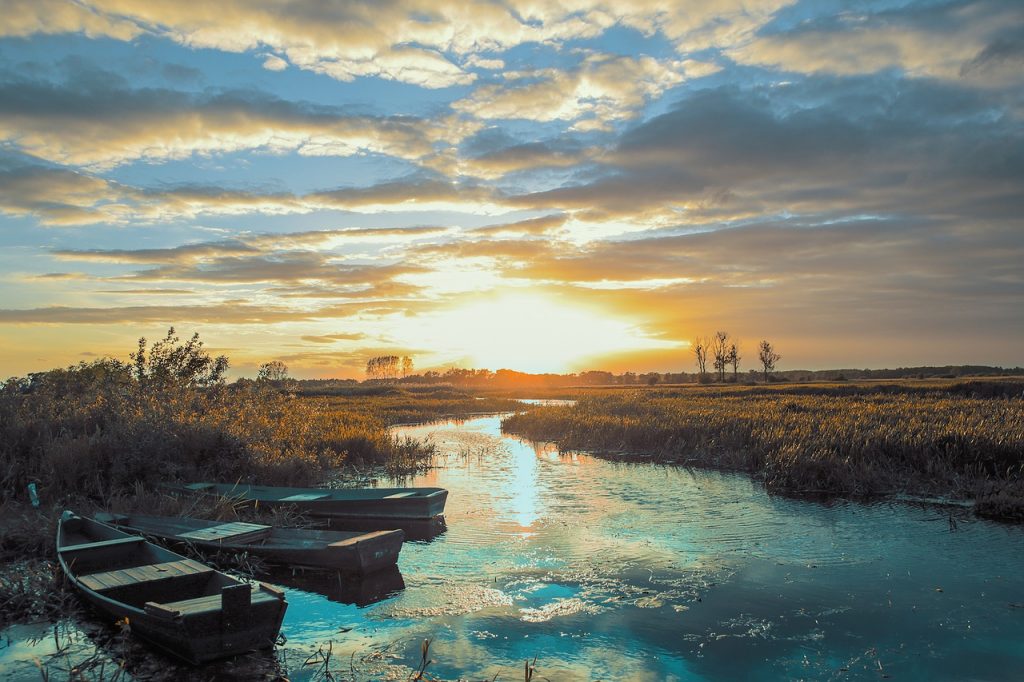 Oh, and almost forgot about canoes. While boats were the most general vehicles around there were canoes available for us also. We were able to thank this to our membership in the local pioneer organization. Just in case you don't know what I am talking about pioneers are the communist version of the scouts. The two movements have some differences but that is irrelevant for our topic now. The important part is that in exchange for the huge sum of roughly $5 per year we had a membership which provided us with access to the fleet of a dozen canoes. We had regular trips to the nearby small island, to the forests when there was a flood or just "row, row, row your boat canoe gently down the stream". Good ol' times. So take advantage of your local organizations and cheap memberships if your area offers one.
Accommodation
Private property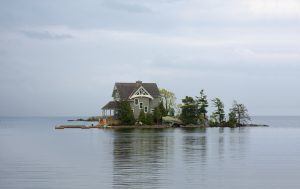 Just like holiday vehicles, some people like to own vacation homes, cottages, or a cabin in the woods. Back in the time, I was dreaming about myself, having a little wooden sanctuary of peace somewhere in the local forest. Same time if you are not doing it smart it could turn into a money pit easily.
Also, there is a smart way to own such a property (like my friend, Othalafehu does) and even earn some money on the side from it. But to turn back to our topic I know some families who own a property and (just like my father with the keys of our boat) they keep the keys flowing around in the extended family. In exchange, everyone pays a part in the maintenance and even the ownership costs. How cool is that?
Hotel/hostel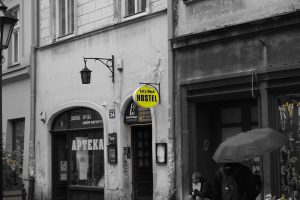 Again a tip from a friend who worked in the hotel industry. Even in popular locations where the accommodation prices are high, you can get a better price or better service by applying the "buy in bulk" principle. The trick is to reserve the rooms as early as possible and clearly state that you come with a bigger group of people and you will need multiple rooms.
According to her experience, pansions and family owned hostels are more likely to give you a discount and in bigger hotels, you can negotiate some benefits or free services.
Food
Cooking
Depending on the type of your vacation you may be cooking on the trip. Preparedness is extremely important in this cases but as we know there is always something we were forgetting about. Having buddies around who can give you that one more egg or a cup of flour can be life-saving in some situations.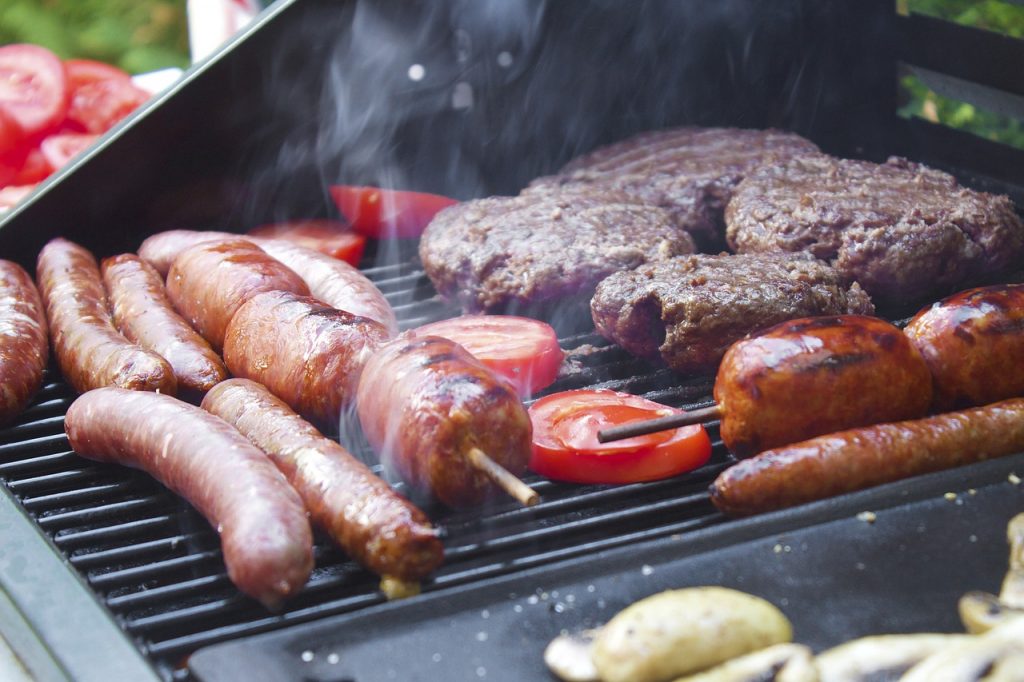 The other biggest benefit of having folks around is cooking together. Light up a fire and put a grate or hang a cauldron above it. Preparing meals in bigger amounts can be great social events and are cheaper than if everyone would prepare it's own or head to the closest restaurant.
Dining out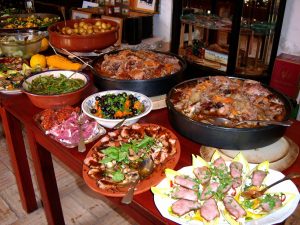 When I am visiting a new place I like to try out local specialties and I bet so do you.  The more of them is the better. A trick I really like to use is ordering those bigger plates with a mixture of different dishes. Most of the time these provide a great variety and can feed more people than marked on the menus (especially when you have kids among your ranks).
General
Share economy
As I stated before there are a lot of appliances, equipment, vehicles, etc which stands still/vacant most of the times. It is good to see movements in the latest years to take advantage of these resources and use them to benefit the community.
Travel together
Not an option for everyone but definitely for some. The benefits can be huge, ranging from any type of buy in bulk discounts to free babysitting (we will taking advantage of this option on our vacation) 🙂
Stay at their place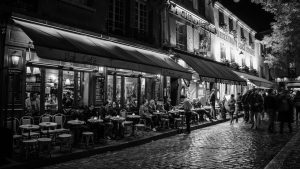 An obvious one, still not widely used at our ends. Happily, I read that many fellow US bloggers report on having an annual road trip, visiting friends and relatives on the way and staying at their places. This sounds like huge fun an incredible benefits for both guests and hosts.
Let them guide you locally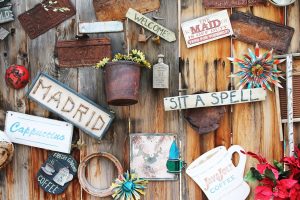 When in Rome, do as the Romans do. If your friends or relatives are living at the place you are visiting they can provide you guidance about how the locals live their lives, what is appropriate and acceptable and what is not and where should you go and what should you do. Also, they could share the local price hacks and how to avoid tourist traps.
Use nepotism
This applies pretty much to everything you need for a vacation (and life in general). Pick anything from this list and think about if you know someone who can help you get a better deal. Or know someone who knows someone. Or know someone who knows someone who knows someone. You get the point 🙂
Don't be an asshole
As they say, every group has an asshole in it. If you think yours not I have bad news for you. If you are blessed with helpful relatives and friends do not screw up your relationships with being a cheapskate. If they provide you with something valuable pay your part, don't be a free rider. If they insist not to pay anything at least thank them and be generally nice to them. And of course get them a nice bottle of local wine or a six-pack of craft beer. Worth more than any thank you gift in my opinion 🙂
Parting words
This list is far from complete and not overly detailed but hope you can find something useful in it. If you have some other good tips on how to take advantage of traveling with family and/or friends don't hesitate to share with the rest of us in the comments.
Have a great summer!