Participating in the Random Questions series
Participating in the Random Questions series
In my Coders Of Finance series I am the one who knocks asks questions, but interestingly there are occasions when others are curious about my answers to some of their questions. At first, these came only in form of spam comments and emails asking if I am interested in some Ponzi schemes, free viagra samples or services I definitely don't need.
Then my first legit indulgement into the interviewing world happened by taking the BoaS Question Series over at BudgetOnAStick.com (beware, memes involved).
And now I am happy to announce that I took my second virtual interview, the Random Question Series over at my good ol' friends awesome blog MySonsFather.com.
He claims himself the worlds worst blogger (WWB), but this competition is not closed yet and I have good chances to beat him. I mean, he creates awesome LEGO stories like this one about famous bloggers like Mr. 1500, had Mr. 1500 participating as the first guest in his Random Questions series, also he will soon meet with Mr. 1500 in person… (Do you see a pattern here?)
Also, he and his lovely wife appeared in a recent CountdownToFI podcast episode alongside with the CTFs (sorry guys, but this always echoes in my head as Capture The Flag, damn, the 90's ruined me), the WoWs, and the Groovies. See, this is a helluva fancy lineup.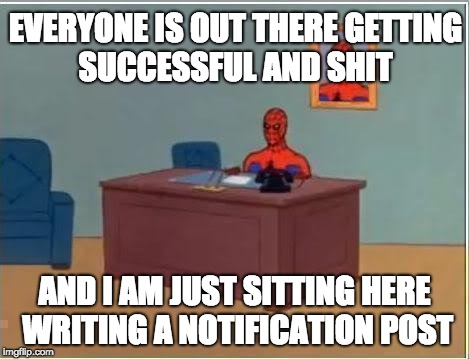 So, as you can see, my dear reader, he has no right to claim the WWB title for himself, I am definitely better at being bad than him. And to prove it I will finish this post now, under YoastSEOs recommended word count and with no summary or parting words. Take this MSF! I am in the finish line 😉